Logic Pro X
Logic Pro X is the complete professional recording studio for the Mac that gives musicians everything they need to go from first note to final master. This three-day hands-on course introduces students to Logic Pro's primary features and basic user interface. Students learn how to generate a customized audio and MIDI configuration that will seamlessly integrate with their own personal production studio. Students also create their own song using Logic Pro's comprehensive array of software instruments, Apple Loops, and DSP effects. In-depth lessons cover MIDI and audio recording, streamlined editing and arrangement techniques, user-defined key commands, automation, using external MIDI controllers, mixing, and creating final output.
For Students Enrolled in a Virtual Class:
Each student will need to setup two (2) computers in order to take the class virtually. The first can be a PC, tablet or Mac. The second computer must be a Mac and you will need the software (and version) being taught in the course. Already installed on your computer. This setup will allow virtual students to view the presentation on one computer and do support exercises on the other one.
Upon completion of the Logic Pro X course, students will be able to:
Understanding Workflow Techniques
Recording and Editing Audio and MIDI
Using Software Instruments
Working with Audio Effects
Mixing and Automation
Manipulating Pitch and Time
This class is designed for students who want to learn music production and composition using Logic Pro and who prefer hands-on and interactive instruction to best explore its functionality.
Day 1
Make Music with Logic Now!

Creating a Logic Pro X Project, Exploring the Interface, Navigating the Project, Build up the Arrangement, Mixing the Song, Mixing Down to a Stereo File

Recording Audio

Setting Up Digital Audio Recording Settings, Recording a Single Track, Recording Additional Takes, Punching In and Out, Changing Recording Settings, Deleting Unused Audio Files

Editing Audio

Assigning Mouse Tools, Editing Regions in the Workspace, Comping Takes, Adding Fades and Crossfades, Editing Regions in the Audio Track Editor, Editing Files in the Audio File Editor, Aligning Audio
Day 2
Producing a Virtual Drum Track

Creating a Drummer Track, Arranging the Drum Track, Customizing the Drum Kit

Recording MIDI and Using Controllers

Using a Patch from the Library, Recording MIDI, Correcting the Timing of a MIDI Recording, Joining Recordings into a MIDI Region, Recording MIDI Takes, Using Note Repeat and Spot Erase, Punching In and Out, Creating a Layered Sound Patch, Creating a Split Keyboard Patch, Mapping Smart Controls to Patch Parameters, Controlling Logic from an iPad Using Logic Remote, Using Step Input Recording, Processing MIDI Notes with MIDI Effects

Creating and Editing MIDI

Creating MIDI Notes in the Piano Roll Editor, Using the Brush Tool and Custom Brush Patterns, Using Time Handles, Quantizing MIDI Regions and Notes, Importing a MIDI File, Editing MIDI Data in the Event List, Creating and Editing MIDI Continuous Controllers

Editing Pitch and Time

Setting a Project Tempo by Detecting the Tempo of a Recording, Using and Creating Apple Loops, Creating Tempo Changes and Tempo Curves, Adding a Turntable or Tape Slow-Down Effect, Making One Track Follow the Groove of Another Track, Change the Playback Pitch and Speed with Varispeed, Editing the Timing of an Audio Region, Tuning Vocal Recordings
Day 3
Editing an Arrangement

Looping Regions and Converting Loops to Individual Regions, Packing Regions Into a Folder, Saving Alternative Arrangements, Previewing the Song, Copying Material to Fill in Parts, Rendering Multiple Regions, Adding and Deleting Sections, Cutting Regions to Remove Silence or Noise

Mixing

Organizing Windows and Tracks, Using the Amp Designer, Adjusting Levels and Pan, Submixing Tracks and Processing With Bus Sends and Auxiliary Channel Strips, Using Folder and Summing Stacks, Using Screensets, Filtering Frequencies With an EQ Plug-In, Adding Depth With Delay and Reverb Plug-Ins, Using Compressor and Limiter Plug-Ins

Automating the Mix

Creating and Editing Offline Track and Region Automation, Recording Live Automation, Using MIDI Controllers, Bouncing the Mix

Certification Exam

Students take an exam to earn Apple Certified Pro - Logic Pro X status.
What's included?
Certified Instructor
We provide the best certified instructors available, learn form the real experts
Book*
If a training requires books and training materials, we will provide them at no extra cost to you
Workstation
No need to worry about bringing any computers with you, our Training Center is equipped with current generation Mac and iOS devices
Support 24/7
Our team is available to help you in any matter. We even provide job placement support and guidance.
Beverages
Free coffee and beverages available anytime, including free pizzas at the end of the class
Certificate
You won't only leave successfully trained, but with a certificate approved and recognized worldwide
Why ITMC Training Center?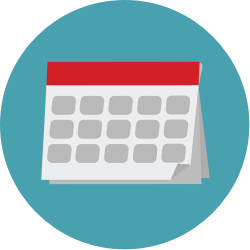 Flexible Payment Plan
Our payment plans gives you financial freedom while making sure you can take any of our certified trainings. Register for only $200 and you will be confirmed and your seat will be ready! Our team will help you create a flexible payment plan to spread the final amount in sections, according to your need, not ours. Contact us!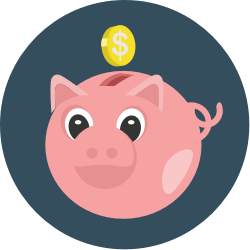 Deep Discounts
Ask for our current offers or discounts, you can qualify for discounts based on your current student status or employment. If you are a student, you can receive up to 60% off our regular prices. For companies, we have great corporate discounts, the more the students the more the discount. Learn more.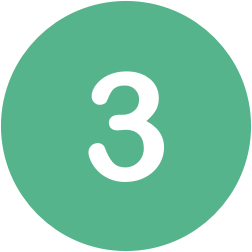 3-Month Guarantee
We are the only Authorized Training Center to really guarantee your learning experience and make sure you take the most out of the training and constantly changing tech world. How? it's simple: Take a class today and if within 3 months there is a new version, you can take the updated training for free. That's right, a completely free class. Contact us! and remember to read our Terms and Conditions here.