Mac Integration Basics
If you want to integrate a Mac into an existing Windows or other standards-based network, read on. We'll guide you through the process of setting up your system to take full advantage of network services such as directory services, file sharing, printing, email, and more. This course aligns with the Mac Integration Basics 10.11 Exam.
Upon completion of the Mac Integration Basics 10.11 course, students will be able to:
Integrate a Mac within your network environment
Configure your Mac to work with Active Directory
Take advantage of network services, file sharing, printing, instant messaging, email, calendars, and contacts
Provide security at the user, local network, and remote-networking levels
Migrate data from a Windows computer to your Mac
Back up your data
Run Windows programs directly on your Mac
Users who want to integrate a Mac into an existing Windows or other standards-based network
Users who are bringing a Mac into a small organization that's predominantly Windows and Windows Server Essentials based
Users who are replacing a Windows computer with a Mac
System administrators supporting Mac users
Network Accounts
Configuring a Mac to connect to a directory server
Using network accounts
File Sharing
Connecting to file servers
Turning on personal file sharing
Email, Calendars, and Contacts
Managing Internet Accounts preferences
Connecting to an Exchange server
Connecting Mail to POP and IMAP servers
Adding accounts in Mail, Contacts, and Calendars
Security
System Integrity Protection
Automatic security features
Creating strong passwords
Using two-factor authentication
Locking a Mac screen
Disabling automatic login
Using FileVault to protect your startup disk files
Setting a firmware password
Using Gatekeeper to download safe apps
Providing network security
Using antivirus software
Printing
Connecting to a USB printer
Setting up a printer to print wirelessly
Printing to a network printer
Setting up a printer shared by a Windows computer via SMB/CIFS
Setting up an IP printer
Specifying your printer features
Sharing your printer
Instant Messaging
iMessage and iOS devices
Jabber accounts
Configuring Messages
Adding accounts
Chatting on your local network
Data Management and Backup
Migrating data from Windows to a Mac
Transferring information from a PC with Migration Assistant
Backing up data
Cross-Platform Compatibility
Using both operating systems
Using cross-platform applications
What's included?
Certified Instructor
We provide the best certified instructors available, learn form the real experts
Book*
If a training requires books and training materials, we will provide them at no extra cost to you
Workstation
No need to worry about bringing any computers with you, our Training Center is equipped with current generation Mac and iOS devices
Support 24/7
Our team is available to help you in any matter. We even provide job placement support and guidance.
Beverages
Free coffee and beverages available anytime, including free pizzas at the end of the class
Certificate
You won't only leave successfully trained, but with a certificate approved and recognized worldwide
Why ITMC Training Center?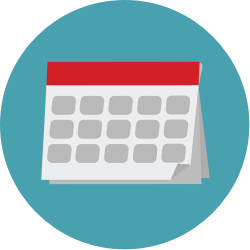 Flexible Payment Plan
Our payment plans gives you financial freedom while making sure you can take any of our certified trainings. Register for only $200 and you will be confirmed and your seat will be ready! Our team will help you create a flexible payment plan to spread the final amount in sections, according to your need, not ours. Contact us!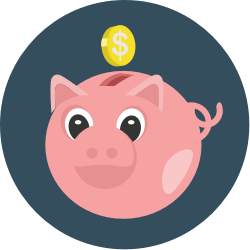 Deep Discounts
Ask for our current offers or discounts, you can qualify for discounts based on your current student status or employment. If you are a student, you can receive up to 60% off our regular prices. For companies, we have great corporate discounts, the more the students the more the discount. Learn more.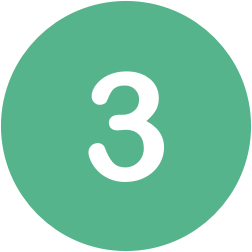 3-Month Guarantee
We are the only Authorized Training Center to really guarantee your learning experience and make sure you take the most out of the training and constantly changing tech world. How? it's simple: Take a class today and if within 3 months there is a new version, you can take the updated training for free. That's right, a completely free class. Contact us! and remember to read our Terms and Conditions here.