Service Fundamentals and Apple Certified iOS Technician (ACiT) Certification
Apple Service Fundamentals teaches students the skills they need to handle face-to-face customer interactions involving all Apple devices. Interactive discussions and hands-on exercises guide students through the best way to manage customer interactions, the required safety precautions, and basic troubleshooting skills. Students' knowledge and skills are tested and reinforced by working through real-world scenarios and role-playing. Part two of the course, Apple Certified iOS Technician (ACiT) 2016, enables students to become certified to troubleshoot and repair iPhone, iPad, Apple Watch, and Apple TV at an Apple Authorized service facility. Interactive discussions and hands-on exercises guide students through the setup, navigation, features, and associated services of iOS devices. Students also learn how to maintain, troubleshoot, and repair iOS devices. Students' knowledge and skills are tested and reinforced by working through real-world scenarios and hands-on labs. Training for Apple Service Fundamentals and ACiT 2016 is available to technicians who work at or wish to work at Apple-authorized service facilities.
Upon completion of the Apple Service Fundamentals course, students will be able to:
Identify and validate customer engagement skills such as empathy, setting expectations, positioning a refusal of service, and conflict resolution
Position a repair, upgrade, or attachment so it's clear that the recommendation helps to solve the customer's issue
Identify and validate strategies for setting realistic resolution expectations
Identify and practice ESD precautions
Identify the customer statements that generate a Safety First case
Demonstrate the proper and safe handling of batteries and portable computer case assemblies with a built-in battery, and respond to events that involve these batteries
Explain why documentation is important to the service workflow. Understand the components of clear, concise, and complete case notes and the negative impact of poor case notes.
Find and use any Apple product's serial number to determine its level of coverage
Describe the importance of accurate troubleshooting to the business and the customer
Demonstrate basic troubleshooting and deductive reasoning skills, including the use of smart questioning techniques and first-level evaluation and isolation skills
List the tools and resources that are available to help troubleshoot
Identify and explore the controls on various iOS devices and practice navigating on them
Identify the iOS devices that have Apple-specific components, such as NFC, the Secure Element, the motion coprocessor, and the Taptic Engine
Describe various iOS features, including mailboxes and VIPs, audio source on iPhone, alerts and notifications, passcode options, and privacy settings
Define and explore iOS services, such as Apple ID and its function within the Apple ecosystem, Find My iPhone, and iCloud and its associated services
Describe the steps in the device setup and activation process, including any issues that may arise
Describe the benefits of and requirements for iTunes and iCloud backups
List common resolutions for battery-related issues
Discuss how to use engaging questions to better troubleshoot a customer issue, including appropriate open and closed questions and overall logical question progression
Describe how to use the tools and resources that are available to evaluate the device and issue
Discuss specific questions that help to identify the problem category of a customer's issue (educational, environmental, software, or hardware opportunities)
Use Apple documentation, approved tools, and appropriate service strategies to safely repair iPhone 5c, 5s, 6, 6 Plus, 6s, 6s Plus
Customer Experience Skills and Managing Customer Expectations
Determining Service Levels
Documenting Customer Interactions
ESD Precautions
Recognizing Safety Issues
Embedded Battery Safety
Basic Troubleshooting
iOS Services
iOS Devices
iOS Features
iOS Care
iOS Diagnostics and Troubleshooting
Visual Mechanical Inspection Guides
Servicing iPhone

What's included?
Certified Instructor
We provide the best certified instructors available, learn form the real experts
Book*
If a training requires books and training materials, we will provide them at no extra cost to you
Workstation
No need to worry about bringing any computers with you, our Training Center is equipped with current generation Mac and iOS devices
Support 24/7
Our team is available to help you in any matter. We even provide job placement support and guidance.
Beverages
Free coffee and beverages available anytime, including free pizzas at the end of the class
Certificate
You won't only leave successfully trained, but with a certificate approved and recognized worldwide
Why ITMC Training Center?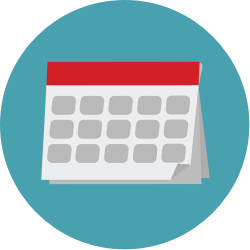 Flexible Payment Plan
Our payment plans gives you financial freedom while making sure you can take any of our certified trainings. Register for only $200 and you will be confirmed and your seat will be ready! Our team will help you create a flexible payment plan to spread the final amount in sections, according to your need, not ours. Contact us!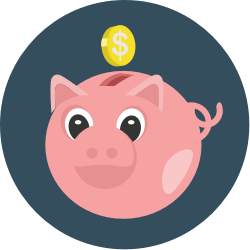 Deep Discounts
Ask for our current offers or discounts, you can qualify for discounts based on your current student status or employment. If you are a student, you can receive up to 60% off our regular prices. For companies, we have great corporate discounts, the more the students the more the discount. Learn more.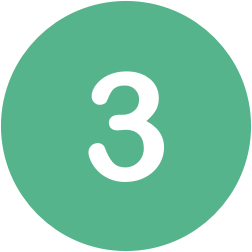 3-Month Guarantee
We are the only Authorized Training Center to really guarantee your learning experience and make sure you take the most out of the training and constantly changing tech world. How? it's simple: Take a class today and if within 3 months there is a new version, you can take the updated training for free. That's right, a completely free class. Contact us! and remember to read our Terms and Conditions here.